Joy Alexander - LMT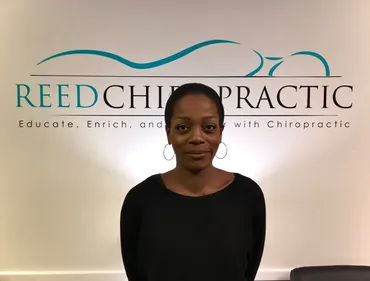 It has been said that, "If you love what you do, you'll never work a day in your life."
I'm Joy Alexander, LMT and I love being a Massage Therapist! My career in massage therapy allows me to fulfill both my life and professional goals at the same time. After completing training at Brown Aveda Institute- Rocky River in 2012, I received my license in Advanced Esthetics. There I learned relaxation massage, in addition to many other skills in esthetics. My experience with relaxation massage inspired me to go to school for massage therapy in order to better understand and educate people on the benefits of massage and stress management. I graduated from Cuyahoga Community College in 2016 with an Associates of Applied Sciences degree in Massage Therapy.
A massage therapist is a trained and licensed professional that practices manual or hands on movement of soft body tissue to enhance a person's well-being. (Soft tissues include muscles, tendons, ligaments, and connective tissues.) People have described my massages as informative and precise, with a "spa-like" feel. I tend to use a combination of techniques such as Deep Tissue Massage, Swedish Massage, Myofascial Release, and Trigger Point Therapy based on a patient's preference, current state (or symptoms), and desired results for the session.
I joined the team at Reed Chiropractic Clinic in 2017. I enjoy working here at the clinic because it allows me to help others understand how movement, diet, hydration, and lifestyle choices can inhibit or enhance the healing and recovery process in the body. Reed chiropractic is a positive and caring environment and we all share the common goal of providing each patient with the best possible treatment.
When I'm not massaging I enjoy spending time with my daughter, taking walks to Lake Erie with my dog Cinco, going to concerts, face painting for children's events, and working at Playhouse Square.
Kasey Johnson - LMT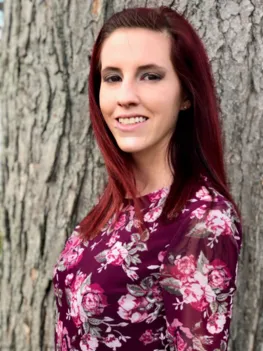 I'm Kasey, I am a Licensed Massage Therapist and have been at Reed Chiropractic Clinic since April 2017. I studied at Cuyahoga Community College where I graduated with an associates degree of Applied Science in Massage Therapy in 2016. I am also certified in prenatal and infant massage which I am especially passionate about. I have also taken the John Barnes Myofascial Release 1 course, and I use those techniques very frequently in my massage sessions. I strongly believe the mind, body and spirit can heal themselves with some guidance of chiropractic, massage, and self care. I combine slow flowing myofascial release techniques, deep tissue massage, trigger point release, some stretching, and Swedish massage in massage therapy sessions.
In my spare time you can find me on a nice day at a park, going for a walk, or relaxing in my backyard with my son (Nicholas) and daughter (Lunelle.) I also enjoy time inside doing crafts, binge watching Netflix, or cooking. I love working at Reed Chiropractic Clinic and helping others do the things they love by reducing their pain. I look forward to helping each patient that comes into the office.