Dr. Randy B. Reed D.C.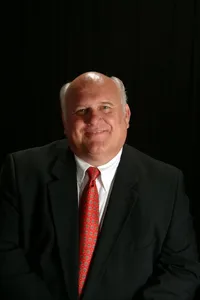 Dr. Randy B. Reed has been a licensed Chiropractor since December 1985.
Dr. Randy Reed has been freeing people from pain since June 14, 1986 in his clinic in Solon, OH. As a Chiropractor with experience, Dr. Reed is committed to promoting the health and well being of his patients.
Dr. Reed uses a "whole person approach" when taking care of his patients. By combining the very best hands-on-technique, state of the art physiotherapy procedures, and providing the newest and best natural vitamins and mineral supplements on the market today, Dr. Reed is able to help you to accelerate and/or maintain your journey to good health.
Dr. Reed is also currently on staff at St. Vincent Charity Medical Center. Reed Chiropractic Clinic moved to The St. Vincent Medical Campus, 33001 Solon Rd. Solon, Ohio, in May of 2018. In 1995 Dr. Reed completed his training to become a Certified Chiropractic Sports Physician and he also the same year gained his certificate to perform Manipulation Under Anesthesia on patients. He is one of 12 chiropractors certified in the State of Ohio to perform this procedure. In 1997 Dr. Reed was awarded the "Chiropractor of the Year" award from CAST Publications.
He is a former high school head football coach and avid golfer. Dr. Reed has been married to his wife Debbie for 45 years and they have 5 wonderful children and eight grandchildren.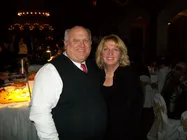 In 2005 Dr. Reed started a business called the "Better Doctor Seminar Series" which provides continuing education for doctors through live seminars or online seminars. Dr. Reed has become renowned for his seminars on "Decompression Therapy" for chiropractic patients and doctors.
Education:
Graduated Portsmouth High School 1969 Portsmouth, Ohio
Graduated Findlay College 1973 B.S. Degree in Physical Education
Masters Degree Miami of Ohio 1980 Secondary Education Administration
Doctor of Chiropractic 1985 Logan College of Chiropractic
Certified Chiropractic Sports Physician 1995 New York Chiropractic College
Certified Doctor of Manipulation Under Anesthesia 1995 National Chiropractic College
Licensure:
State of Ohio February of 1986
Memberships & Associations:
Ohio State Chiropractic Association
American Chiropractic Association
St. Vincent Charity Medical Center
Northeast Ohio Association of Chiropractors