Chiropractic Care from Our Local Chiropractor in Solon
Your spine is quite literally the backbone of your entire body. Your overall health depends on the proper functioning of your spine and the surrounding systems it affects, and if you don't take that spinal health seriously, you could be compromising not only your comfort and mobility but even your longevity.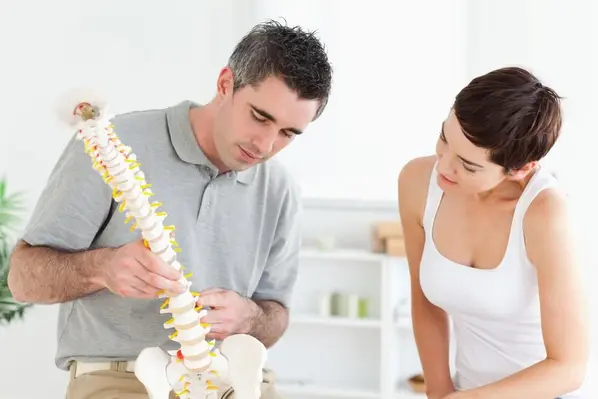 With a qualified chiropractor by your side, you can rest easy in the knowledge that you have a partner in lifelong wellness. Here at Reed Chiropractic, we would love to help educate, enrich and empower you with chiropractic care. Learn how we do it today.
Come to Our Chiropractor in Solon for a Spinal Adjustment
When you need a Solon chiropractor for spinal adjustment or another chiropractic service, you've come to the right place. The foundation of our business is getting spines back into the healthy and natural alignment in which they are supposed to exist, and we can do the same for you. Help with spinal alignment not only decreases pain and ups range of motion, it can have a significant impact on other bodily functions, such as organs, nerves, circulation of blood, tissue healing and more. That's why it's so important to find the right Solon chiropractor for you today.
Are You Experiencing Neck Pain or Lower Back Pain?
Both lower back pain and neck pain are extremely common, even in young adults. Whether from an acute injury or a chronic use injury, lower back pain and neck pain can severely compromise mobility and quality of life, and you need help overcoming them today.
Chiropractic Help for Auto Injury and Sports Injury
Both auto injury and sports injury can cause significant pain, reduce mobility and if left untreated, even cause spinal problems for life. Auto injury often results in pain when moving the neck or head, in throbbing in the upper or lower back, and intense or spasming muscles when you try to move. Over time, these symptoms will diminish on their own or with mainstream medical care, but without chiropractic help; you can't guarantee a full return to mobility.
The same goes for sports injury. Although you may have been treated in a hospital, that doesn't guarantee a return to normal activity and range of motion unless a chiropractor takes a look to ensure full spinal health.
Contact Our Trusted Chiropractor in Solon to Schedule an Appointment Today!
Are you looking for a chiropractor in Solon to help you relieve pain, recover from an accident on the road or the field, or just to reach tiptop health today? At Reed Chiropractic, we don't put anything before your health, and will work with you for as long as you need to reach that strong, healthy and pain-free version of yourself.
When you're ready to make an appointment with your trusted new chiropractor in Solon, please give us a call today at (440) 248-2866. We will set you up with an appointment right away, and get you on the road to better health.