Auto Accident Injury Treatment with Our Solon Chiropractor
Residents of Solon, OH are welcome at Reed Chiropractic for effective auto accident injury treatment. Our chiropractor in Solon, Dr. Reed or Dr. Grant, along with our health team, evaluates your injuries to determine the most effective chiropractic care approach. Even if you were involved in a slight collision, we encourage you to receive an evaluation from our Solon chiropractor. Often, symptoms such as pain and limited mobility do not show up immediately following an accident, yet your body may have sustained an injury. Whether you are experiencing neck pain, back pain or whiplash symptoms or are not experiencing any pain, please visit Reed Chiropractic for a consultation, diagnosis and natural injury treatment plan.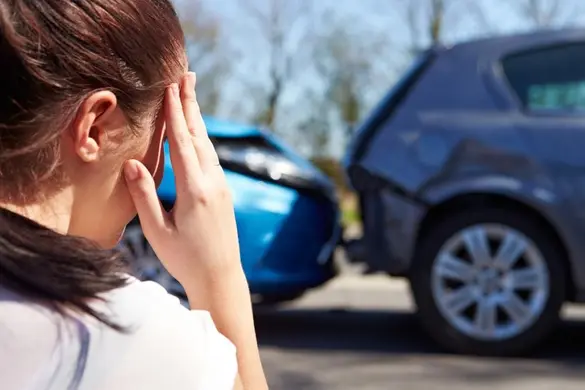 Auto Accident Injury Care with Our Chiropractor in Solon
Our chiropractors use a variety of natural services to help you heal from an auto accident injury. First, we evaluate your condition to determine which injuries you have sustained. We listen to your symptoms such as neck pain, back pain, and limited mobility. Using this information, we put together a chiropractic healing plan to speed your recovery and ensure that your body heals without lasting challenges. Some of the auto accident injuries we care for include:
Whiplash - a condition in which you have neck pain, blurred vision, and limited head-turning ability.
Neck pain - whether from whiplash, impact or a concussion, neck pain is eased with chiropractic treatments.
Back pain - pain in your back may occur if your vertebrae have shifted out of alignment or if you are dealing with a herniated disc.
Shoulder pain - impact on your shoulder with the window or from the seatbelt may leave you with discomfort.
We examine your symptoms, neck, back, and joints to determine how to care for your auto accident injury. Our chiropractors use a variety of treatments including:
Chiropractic adjustments - Dr. Reed and Dr. Grant gently manipulate the vertebrae so your spine returns to a healthy alignment.
Spinal decompression - to increase the space between the vertebrae and help heal herniated discs, your program may include spinal decompression.
Cold laser therapy - our laser therapy quickly repairs damage to muscle cells by stimulating healing.
Massage therapy - muscle massages also improve the condition of damaged areas by decreasing inflammation and enhancing circulation.
Corrective exercises - as your body heals, we begin a gentle exercise program to restore your flexibility and strength.
Visit our Auto Injury Chiropractor in Solon Today
Reed Chiropractic is your auto injury chiropractor in Solon. Local residents and those in the surrounding areas who have suffered an auto accident injury are encouraged to contact us as soon as possible. By beginning natural care for an injury, you reduce your symptoms quickly and prevent any lasting discomfort. Many of our clients experience relief following their first visit, while others require a series of treatments. Either way, our chiropractic care services are effective and reduce your pain. To learn more or to schedule your evaluation, please contact us today at (440) 248-2866.