Conditions Treated At Reed Chiropractic In Solon, OH
Chiropractic care is now being recognized as the valuable health practice that can help to relieve pain and problems with mobility from a number of conditions. Chiropractors use a variety of techniques and instruments to help patients overcome physical conditions that impact their daily lives. At Reed Chiropractic, we offer drug-free, non-invasive techniques that can enhance healing and improve function.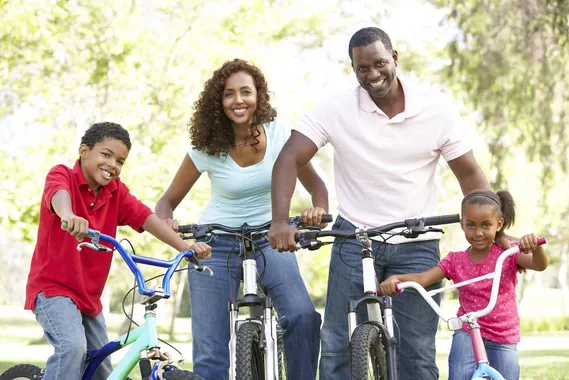 Conditions Treated at Reed Chiropractic
Chiropractic methods have been found to be effective for the care of many different conditions. Best known for the care of low back pain, chiropractic methods also help neck pain, degenerative disc disease, herniated discs, sciatica, stenosis, and pinched nerves. Many individuals have found it helpful in relieving pain and dysfunction from auto injuries, work injuries and injuries from athletic activities. Chiropractic care can also help shoulder pain, hip pain, and foot pain. Conditions such as fibromyalgia, arthritis and cancer pain can also benefit from chiropractic treatments.
Chiropractic Techniques Used
Manual adjustment is an essential part of chiropractic care because it re-aligns the vertebrae to provide better spinal function and relieve pressure on muscles, tendons, and nerves. It can be helpful in managing disc problems and pinched nerves. Hand-held instruments are also used to re-align spinal structures and break up scar tissue to improve muscle function. Massage therapy can be helpful in relieving neck pain, as well as pain from shoulder injuries and arthritis. Your Solon chiropractor can also offer nutritional counseling to enhance healing, and ergonomic advice to prevent further injury to affected areas.
Spinal Decompression Therapy
Non-surgical spinal decompression offers a method for treating disc problems without invasive surgery. The method uses a machine that features a partitioned table, on which the patient lies. A harness is placed around the individual's body and the table is activated, which slowly and gently stretches the vertebrae of the spine. This action allows the discs that cushion the spinal bones to return to their normal position and also improves the flow of blood and healing nutrients to the spinal column. Spinal decompression, combined with other chiropractic techniques, can be an effective method for relieving pain from damaged discs.
Make Reed Chiropractic Your Chiropractor in Solon, OH
Dr. Reed and Dr. Grant have extensive training in chiropractic techniques to provide comprehensive care for their patients in Solon and nearby communities. We offer individualized care in a relaxing environment, so you can concentrate on healing. Call Reed Chiropractic today at (440) 248-2866 for an appointment to learn more about chiropractic techniques that can relieve discomfort and improve your health.